2023 Tesla Model Y Long Range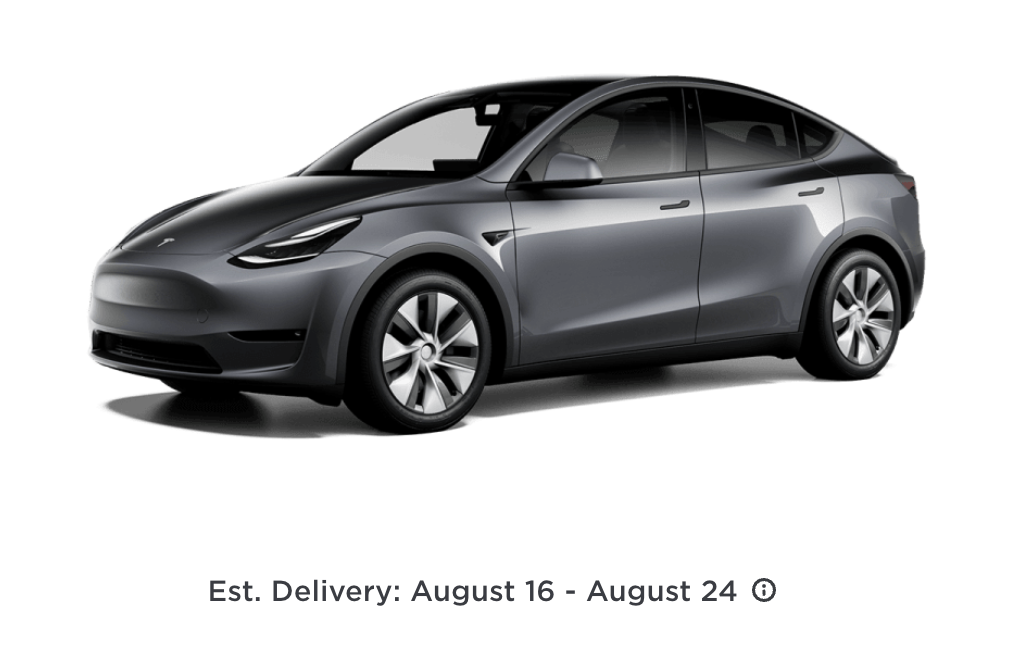 Two years ago, I bought a Tesla Model 3 as our second car. In the summer of 2021, we traded in my wife's 2019 Kia Telluride for an amazing deal on a Tesla Model Y Long Range before prices spiked and trade-in prices dropped. We were so happy with the Y that about a month later, I replaced my Nissan Leaf with my current 2021 Tesla Model 3 Long Range.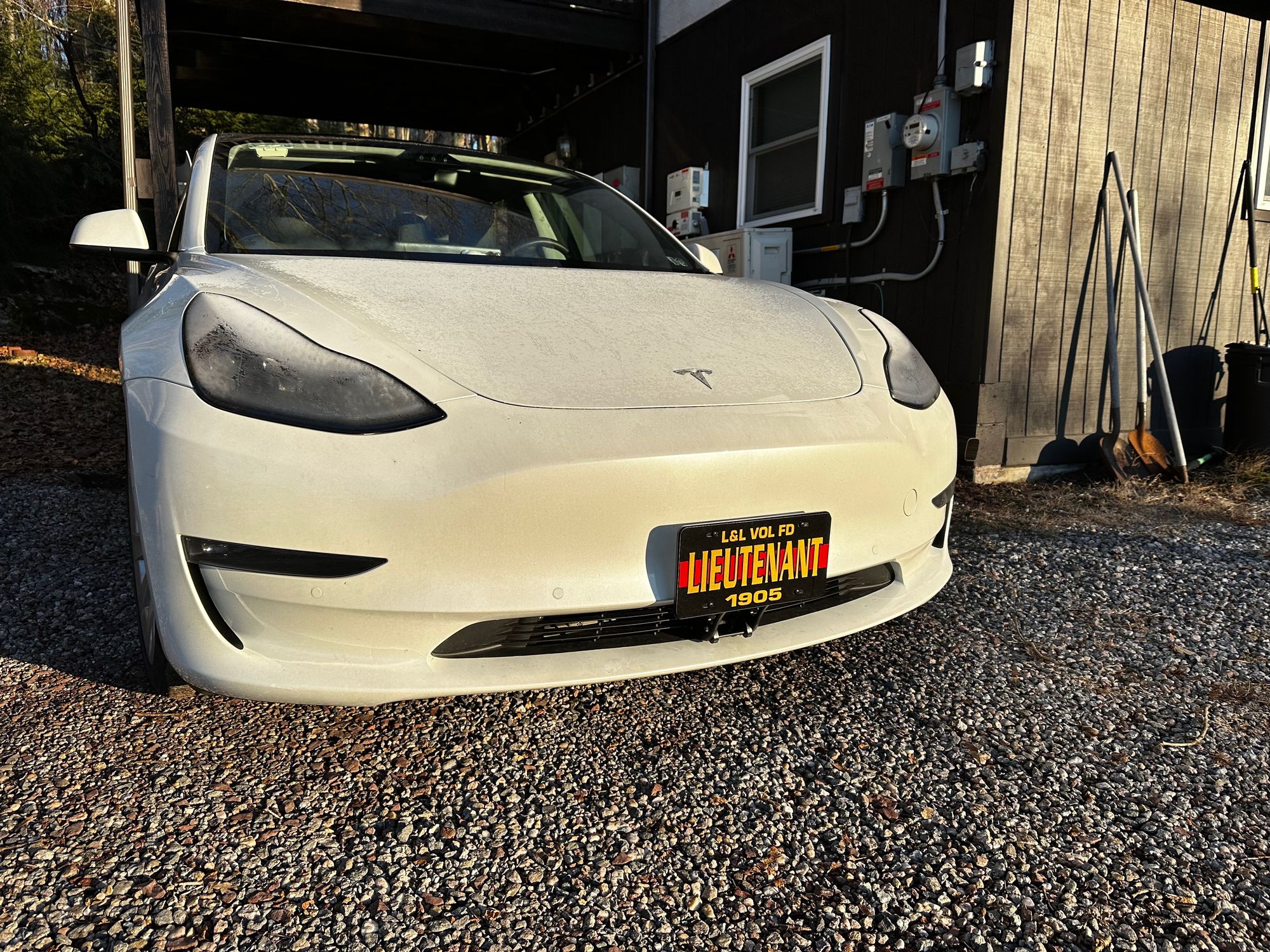 Why am I ordering a 2023 Tesla Model Y Long Range now? I want to take advantage of the $7500 tax incentive, the price drops, and the opportunity to transfer Full Self Driving at zero cost until the last day of September 2023. Plus, the Y is roomy and has a higher ride height, making it a practical choice for me.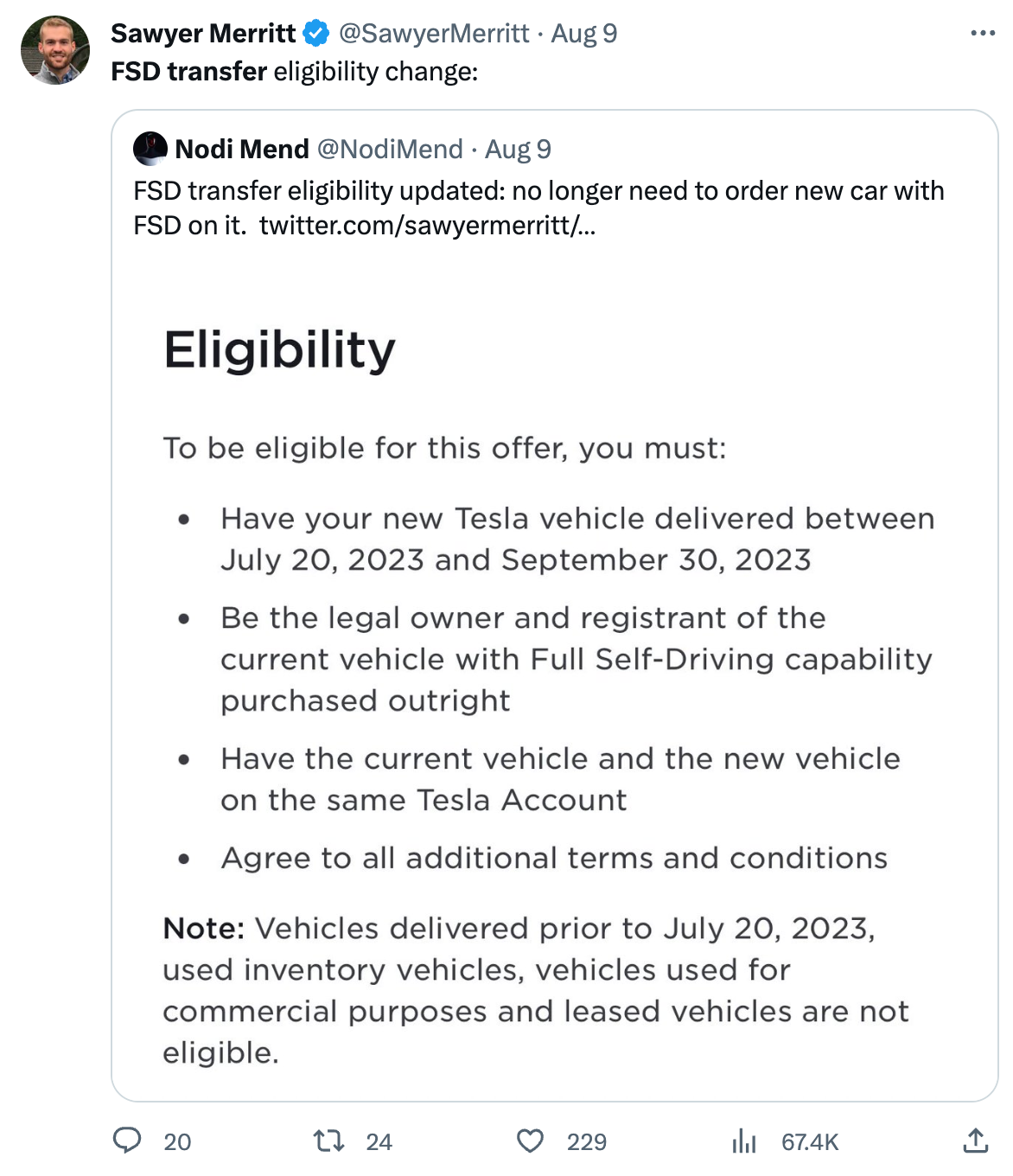 The ordering process was simple. I placed the order in the app on August 3rd and arranged a trade-in for my Model 3. An advisor texted me about the FSD transfer and sent a form to sign. Now, just 10 days later, the Tesla app shows possible delivery in 3 days. There is not an easier car purchase experience in the world.
The new Y will have a few things that my 3 didn't:
AMD Ryzen CPU instead of Intel
LiON instead of traditional 12v battery
FSD Hardware 4 cameras / computer
Improved suspension + higher ride height
My wife's Model Y is being repaired after a head-on collision, and when it's done, we'll both have Midnight Silver Metallic Model Ys. (More on the accident another day, but everyone is safe thanks to how well-built the Model Y is.) She's keeping her Y until the CyberTruck comes, probably next year. The plan was to always have the CyberTruck for her and the other car for me. Hopefully, the timing works and we get the $7500 back on taxes and perhaps it'll get some tax incentive as well, helping to offset any inflation that makes it more expensive than when it was announced in 2019.
So that's what is going on with our vehicles. I know that on the new vehicle, there is no FSD Beta as of yet for HW4, and that'll make me sad for a short time until that is available for download. Despite anything you may have read anywhere else, FSD is amazing and getting better with every release. Having HW4 on the vehicle will make this Y my vehicle for the next decade. I honestly thought the 3 would be that, but every time I go to Sam's Club and pack my trunk up with shopping I find myself realizing I really do need all the trunk space that the Y has, and it's much more comfortable to get in and out of my wife's Y because I'm getting older.
If you are considering a Tesla you should use my referral code because, at the time of writing this, it'll take $500 off your order: https://ts.la/joshua71017 If you haven't considered a Tesla you really should. Best vehicles I've ever owned.